Creative opportunities outside the classroom at Pangbourne encourage pupils to further explore the arts. We have a range of facilities and experienced staff which enable our community to get the most out of their creative pursuits.
With two studios and three specialist classrooms to explore print, ceramics and photography, Pangbourne's Art Department is always buzzing with activity.
From pupils catching up on homework, to those exploring the subject more in-depth to develop their skills, there's always something going on. It's open during activity slots, during prep and after prep in the evenings.
Competitions and artwork displays are held as part of College life throughout the year. Pupils are also supported in taking their craft further, with one of our Sixth Formers having her work shortlisted for the Royal Academy of Arts A Level Summer Online Exhibition.
Annual A Level trips to the University of London for its Creative Processes Day gives pupils a glimpse into making a living in the industry and facing challenges as an artist or photographer through listening to famous guest speakers. On top of this, our Festival of Culture celebrates the best of Art, Music and Drama at Pangbourne through hosting a range of creative events over the duration of a week.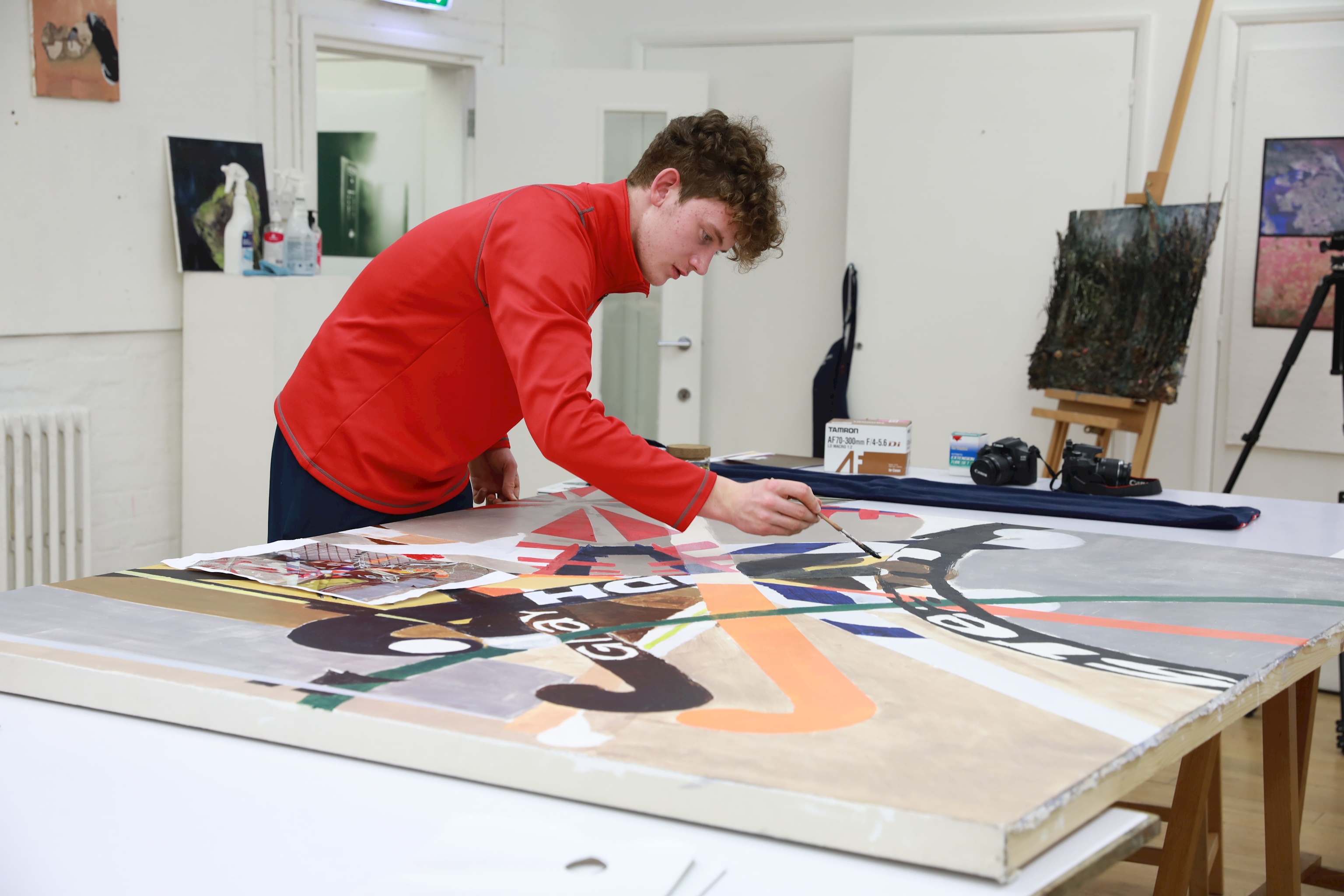 Our well-resourced Design Technology department is filled with both traditional and modern facilities which are available to pupils throughout the school day including during free lesson slots and enrichment periods. Our resident technician maintains equipment including timber-, metal-, textile and plastic-based machinery for pupils to use.
DT clubs and competitions include the Classic Car Club where pupils help restore a 'Bond Equipe' and the Greenpower Racing Car Club where pupils build an electric car to race around UK race courses. We also offer a textiles and jewellery club for budding fashion and jewellery designers.
Design-based trips provide opportunities for pupils to see problem-solving through product design and creation in real-life situations. Destinations include the 'Clerkenwell Design Week', The Design Museum and even backstage access to Land Rover, Morgan and Mini production plants.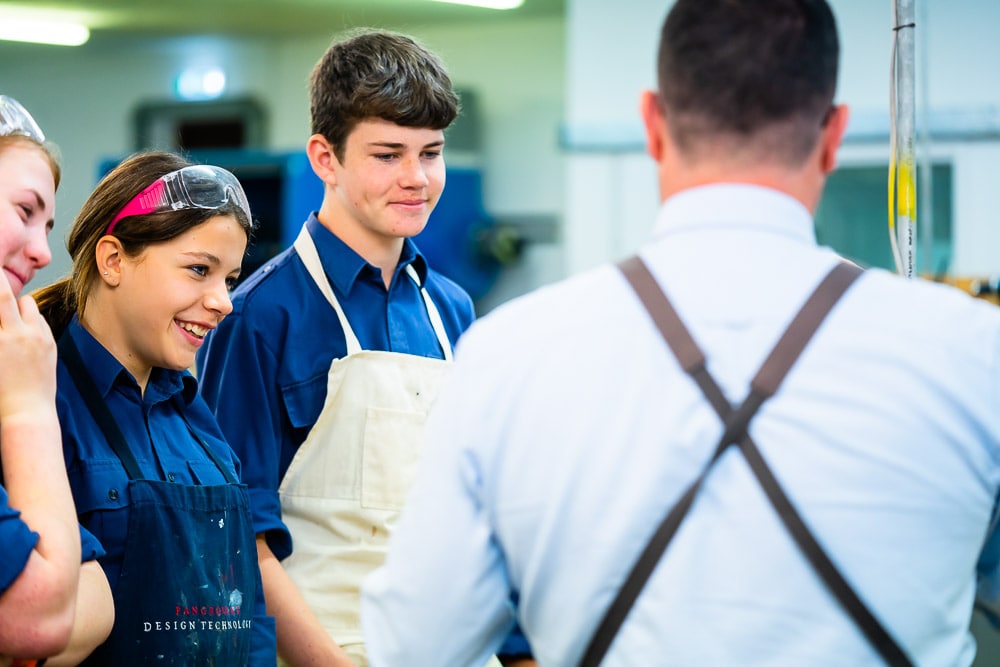 Outside of drama classes, productions enable pupils the opportunity to showcase their talents as actors and technicians. Pupils are also able to take Trinity exams from Grade 3-8 to formally develop their acting skills.

Three annual plays take place at Pangbourne: a whole school College production, a Year 7 and 8 play, and a Year 9 production. We also have the student-led Inter Divisional Drama Competition and performances from our KS3 Drama Club, 'The Pangbourne Players'.
Each year, pupils in all year groups attend a variety of Theatre productions to develop their enthusiasm for performance.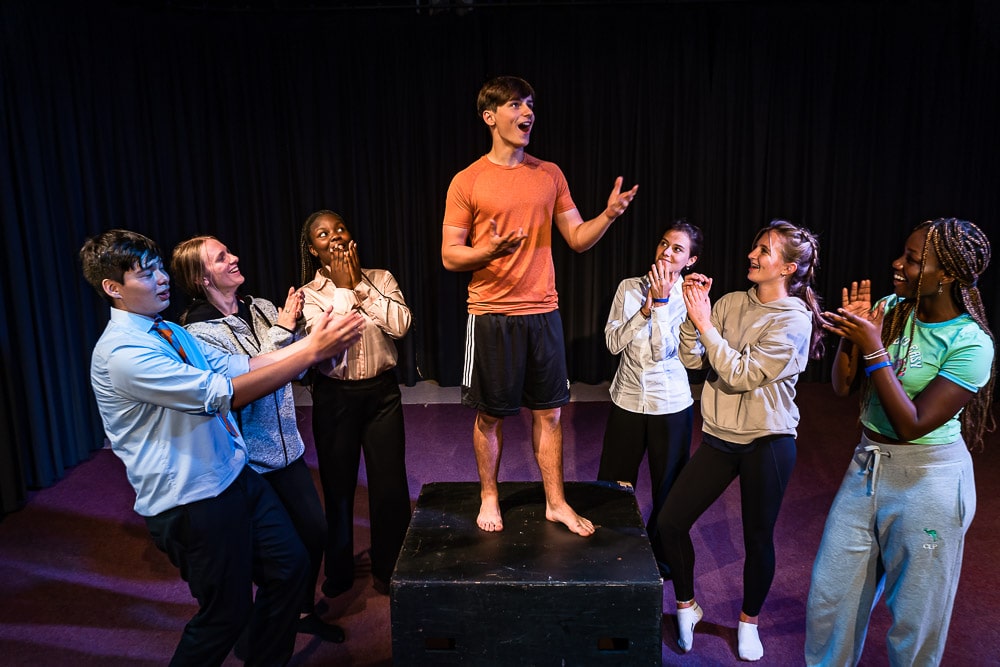 Musicians of all abilities are able to develop their interests outside of their normal lessons. Regular trips are organised by the Music Department to see professional musicians perform, and pupils are encouraged to participate in our own College Choir, Chamber Choir, Jazz Band, Marching Band, Drum Corps, Percussion Ensemble and chamber ensembles.
Our music groups perform at regular informal recitals in the Nancye Harding Recital Hall, as well as formal events and services in Drake Hall and the Falkland Islands Memorial Chapel. We are also privileged to be invited to perform at the Annual National Service for Seafarers at St Paul's Cathedral each year. As an all-Steinway School, we are lucky to have three Steinway concert grand pianos as well as a host of other instruments.
Aural and theory classes are held outside of the curriculum.
Our student-led Inter-Divisional Music Competition and the candle-lit Service of Nine Lessons and Carols are highlights of the Pangbourne calendar. We also host an annual Piano Festival with numerous pianists from the south of England visiting to make use of our facilities.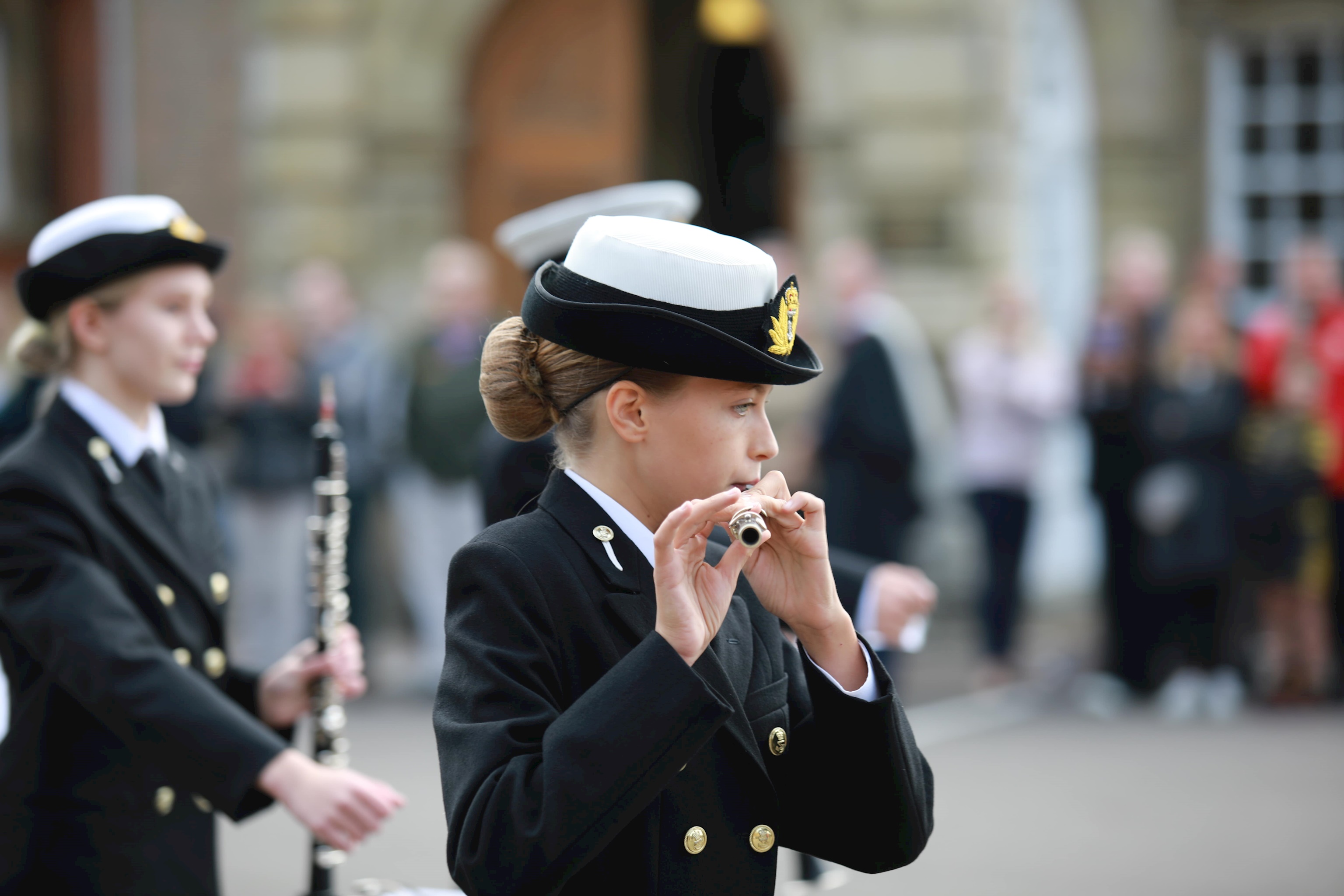 ---
Visiting Music Tutors
We have a number of music teachers who come to campus to teach a variety of lessons in various instruments and singing:
Mr Oscar Arguelles - Clarinet and Saxophone

Mrs Sarah Ashworth - Oboe and Flute

Ms Ana Borzone - Cello

Mr John Donnelly - Drum Kit and Percussion

Mrs Susie Ingram - Piano

Mr Tom Marek - Piano

Mrs Scarlett Palys - Voice

Mr Paul Speed - Trumpet

Mrs Karen Tavener - Piano

Mr Ryan Trebilcock - Guitar

Mr Michael Wood - Voice
---
Meet the Team