Pangbourne has a Christian ethos, expressed by our Flag Values and the central place of our chapel. While both pupils and staff are welcomed from many faiths and none, the community is encouraged to understand the Christian faith and develop a spiritual vocabulary for life.
Our spiritual programme is led by the Reverend Neil Jeffers, our Chaplain, who is a Church of England minister. The whole College community worships together each week in chapel, but outside chapel the Chaplain and other staff offer optional Bible study groups for different year groups, usually involving chocolate and games!
Confirmation classes are held in the Lent Term for those thinking about public commitment to Christ. Many pupils will also attend activity holidays in the Summer and Easter holidays run by a Christian charity with supportive links to the College.
Those who wish to practise other faiths are supported, particularly with regards to differing food requirements, religious festivals and regular prayer times.
For more information, please contact one of our team:
---
The Falkland Islands Memorial Chapel
Pangbourne is home to the national Falkland Islands Memorial Chapel, situated on our school site and open to the public. The College gathers for a Morning Prayer on Monday Mornings, and on Wednesday mornings everyone meets for Congers - a very enthusiastic whole school hymn practice. We are known for our exceptional hymn-singing, led by our committed Sixth Form!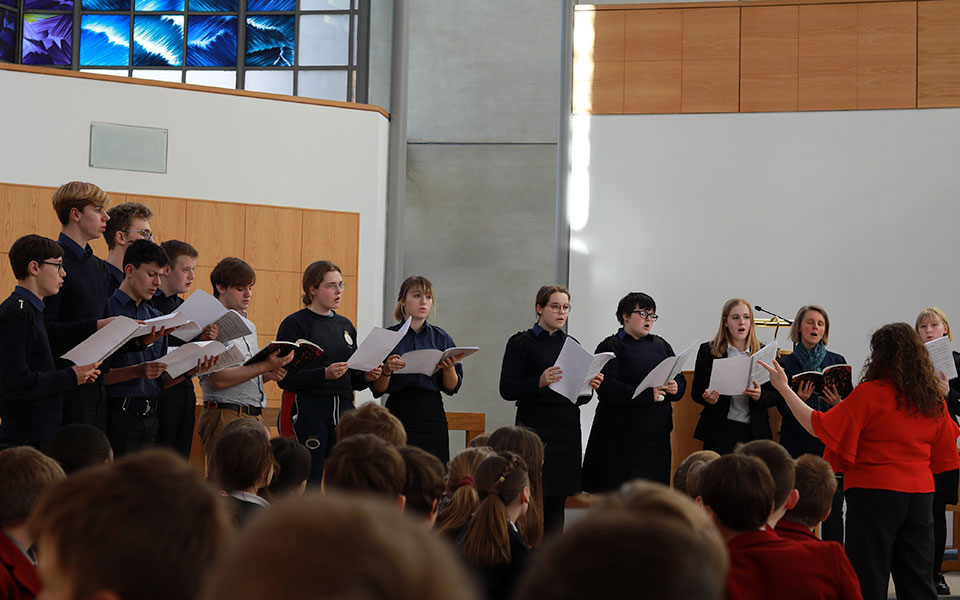 On six Sundays throughout the year, the whole of Pangbourne College gathers for College Sunday. This event includes a formal service of Morning Prayer or Communion, followed by a full parade.
The Chapel is also used for special occasions such as Lent Addresses or Christian art exhibitions. We host the annual Service of Remembrance in November, and Thanksgiving for the Falklands War in June. This gives pupils the opportunity to meet those who have fought for their country. In the twenty years since it opened, the College has also hosted five royal visits to the Chapel.