Nabugabo Primary School is an NGO, located in a very poor, rural area in south west Uganda. It provides education and care for vulnerable children who would otherwise not be able to go to school.
The school is financially supported by The HUGE Partnership, a UK registered charity located in Pangbourne, Berkshire. The school does not receive any government funding.
There are currently 134 children at the school from Primary 1 to Primary 7. At the end of Primary 7, all children sit the Primary Leaving Exam which allows them entry into secondary school subject to them successfully passing four core subjects.

Pangbourne College has had a long-term partnership with Nabugabo Primary School since 2015 with two school trips in 2016 and 2018 and a further one planned for 2023. The school trip, comprising Sixth Form students, gives pupils an opportunity to gain new skills, experience new cultures and perspectives, observe the challenges faced by many communities while creating lasting bonds and memories. In addition, the College has assisted by way of funding several school initiatives including building the Nabugabo school hall as well as a number of community-based projects.

Unlike one off-school trips, the Pangbourne and Nabugabo partnership allows a unique experience for all with long term benefits for pupils from both schools.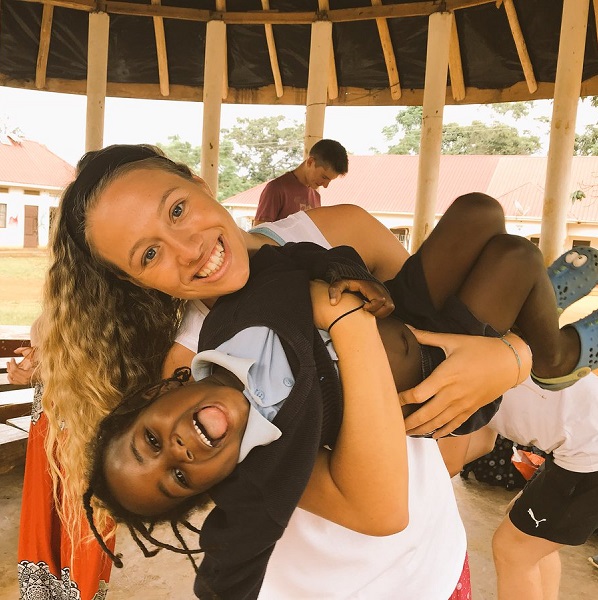 As part of the charity's commitment to the children's educational journey in Nabugabo, HUGE has set up a Further Education Fund to provide funding to allow the children from Nabugabo to go to a preferred private secondary school in the local area known as St Kizito.
Without this Fund, few if any, of the children would be able to go to secondary school. The normal journey after primary school for most children, especially girls, is to get unskilled work to support the wider family. Pangbourne College have supported this Fund from the outset.

If you would like more information please visit the website www.thehugepartnership.org and if you would like to support Nabugabo, you can donate on their JustGiving fundraising page.
Look out for further details of fundraising initiatives from Pangbourne College!