Sport is a major aspect of the Pangbourne experience which enhances our community and creates the spirit of 'Team Pangbourne'. Sport demonstrates our Flag Values and develops positive characteristics in terms of attitude, enjoyment, challenge and aspiration.
We aim to develop the ability of every pupil in a range of sports. Our broad sporting programme caters to all goals and levels of fitness, from those looking to get involved for fitness and recreation, to those who are on high performance pathways.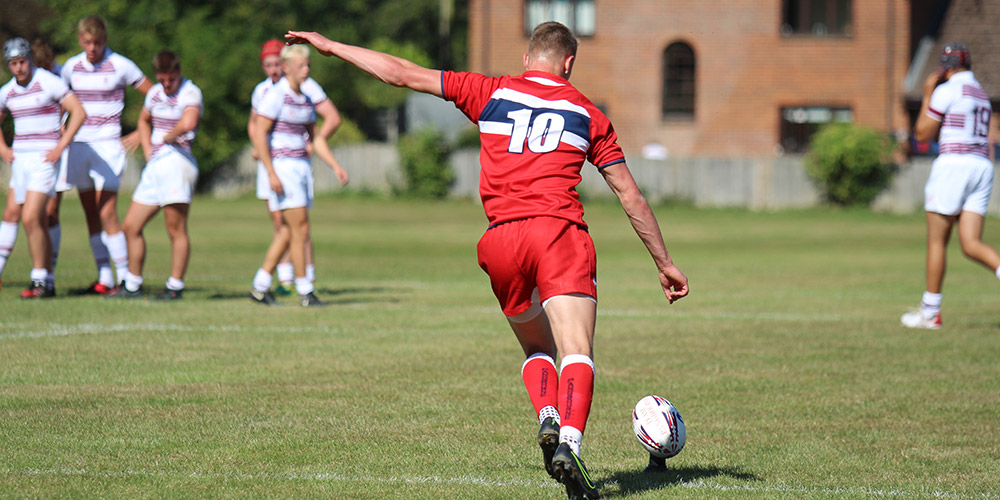 Throughout the year, pupils are encouraged to play a variety of sports, engaging in physical activity four times a week, with competitive matches offered. They are able to specialise in a sport of their choice whilst supplementing it with other activities.
The philosophy of sport at Pangbourne is a simple one: 'Enjoyment, Participation, and Excellence - not mutually exclusive, but a happy co-existence'.
Download our Sports Prospectus
---
Performance, Competitive and Recreational Sports
Pupils can choose to play from a range of competitive and recreational sports:
Performance Sports (sports where national level performance and competition is achieved annually)
Michaelmas Term
Lent Term
Summer Term
Boys' Rugby
Girls' Hockey
Rowing
Equestrian
Rugby 7s
Rowing
Equestrian
Rowing
Equestrian
Competitive sports (sports where local / regional level performance and competition takes place)
Michaelmas Term
Lent Term
Summer Term
Touch Rugby
Netball
Boys' Hockey
Football (for boys and girls)
Girls' Rugby
Cricket
Tennis
* Within these sports, the College will support and develop individuals who may participate at a higher (national and above) level.
Recreational sports (generally non-competitive, with the opportunity for ad-hoc friendly local fixtures)
Michaelmas Term
Lent Term
Summer Term
Fitness
Badminton
Golf
Table Tennis
Fitness
Badminton
Golf
Table Tennis
Swimming
Athletics
Rounders
Fitness
Golf
---
Sports Schedule
At Pangbourne, pupils have four 'games' sessions each week. This includes a fixture on Saturdays or Wednesdays.
Each term, we focus and compete in core sports, such as Hockey, Rugby and Cricket. One 'games day' per week is an 'option day' where pupils are asked to participate in a different sport to broaden their horizons. By Year 11, 'option day' can be dedicated to the pupils' main sport to support them in their chosen specialist area.
You can download a typical Year 9 co-curricular timetable with sports here.
---
Sports Performance Programme
Any pupils who achieve a Sports Scholarship at Pangbourne are invited to join our Sports Performance Programme (SPP). The programme is also available to other pupils who may discover sporting skills later in their school career.
The programme encompasses seven areas of performance intended to support those on a performance pathway. They are:
1 Strength & Conditioning
2 Sport Psychology
3 Sports Nutrition
4 Skills Development
5 Physiotherapy Support
6 Life Management
7 Parental Support
Whilst most pupils do not necessarily go on to become elite athletes, we intend to support all of those on a journey to be the best they can be. Therefore, the SPP is designed to develop the pupils' life skills as much as their sporting performance.
This programme fits in and around the school day, with the level of support increasing from Bronze to Silver and Gold, as the pupils' level of performance increases.
Further details of the Sports Performance Programme can be found here.
For more information on our scholarship programmes, please click here.
---
Sports Offered
Pupils participate in athletics during the Summer Term, with the aim to build core skills that will benefit them across other sports. It combines strength and conditioning sessions with track and field events on our 400-metre grass running track. Throughout this option, safe weightlifting is taught with qualified coaches.
The programme consists of competitions on Saturday afternoons against other local schools, and the highlight of the athletic calendar is the Inter-Divisional Athletics Competition in which the whole College participates. Our performance pathway athletes are entered into West Berkshire School Championships, and many have gone on to represent West Berkshire in the Berkshire School Championships.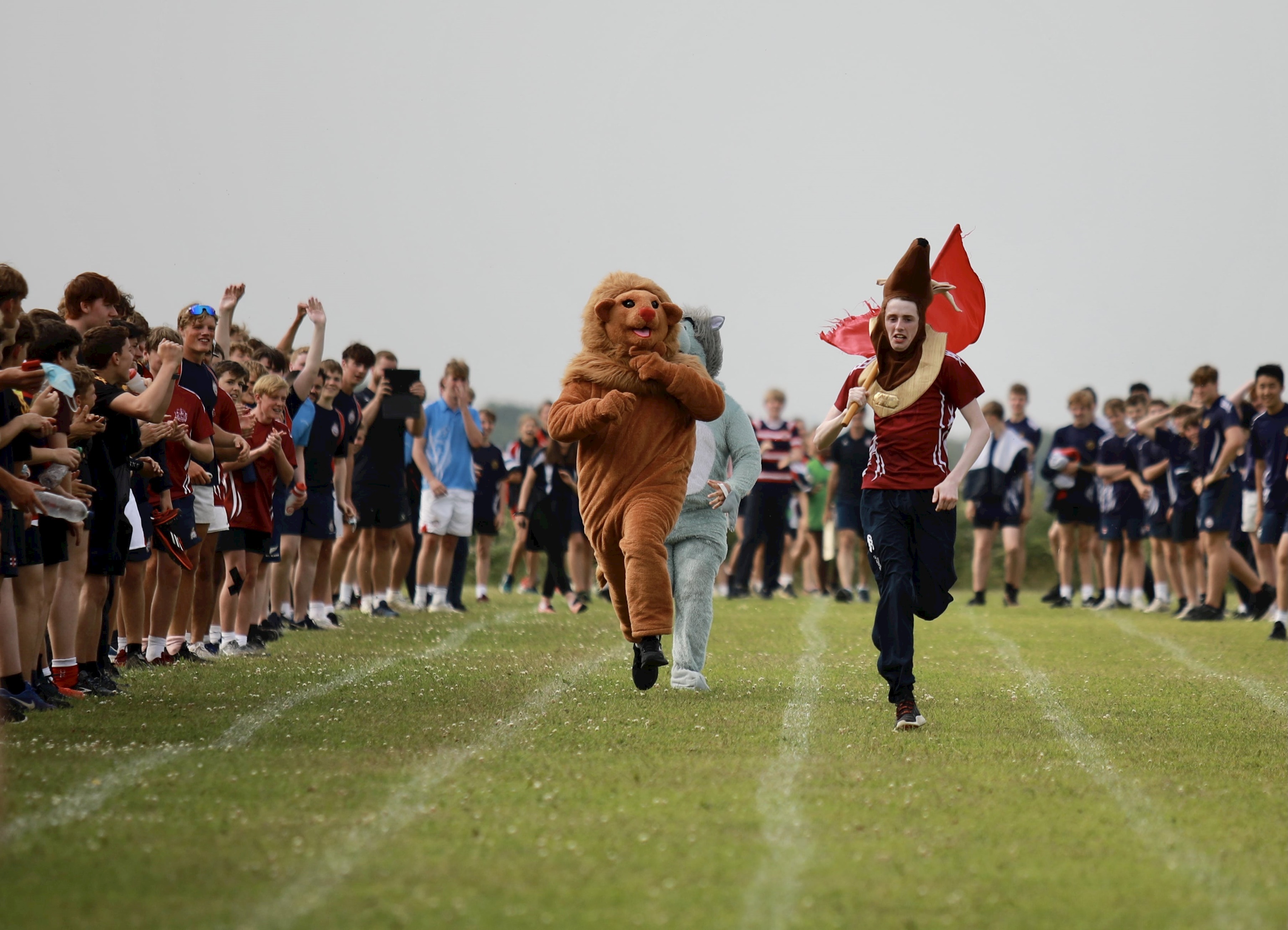 Sixth Formers can take advantage of the world-class facilities at the Royal Berkshire Shooting School to participate in clay pigeon shooting. They develop their hand-eye coordination and gain professional guidance from the Shooting School's experienced staff.
Competitions can be entered with the support of the College.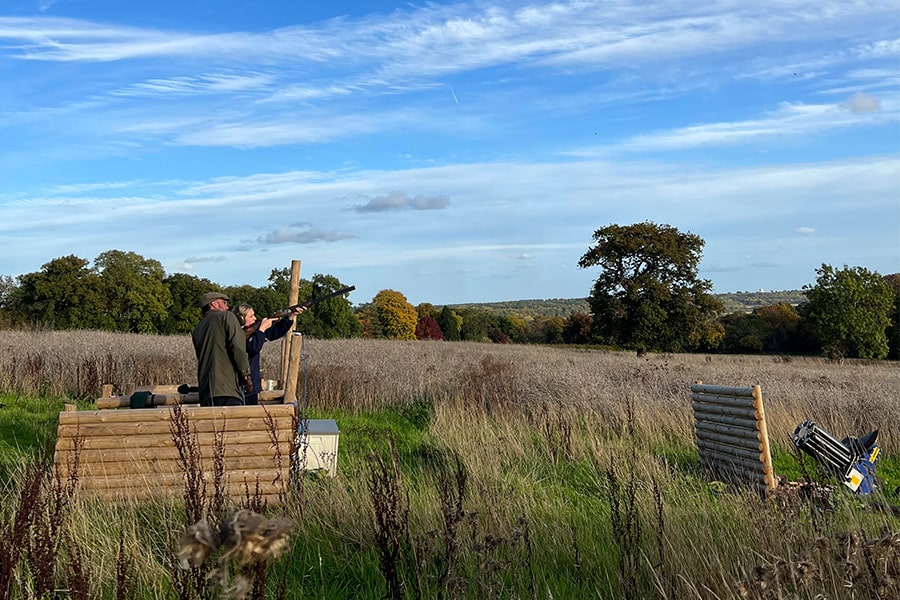 A major sport in the Summer Term is boys cricket, and girls are also offered the opportunity to play in this term. All pupils are selected on their merit, and will often be in the same teams together.
Fixtures against other schools are played on Wednesdays and Saturdays. The first XI also has the opportunity to test themselves against the Marylebone Cricket Club (MCC), South Oxfordshire Amateurs and the Old Pangbournians XI on Founders' Day.
The College is home to over a dozen cricket coaches, many of whom are England and Wales Cricket Board (ECB) qualified and have played at a high level.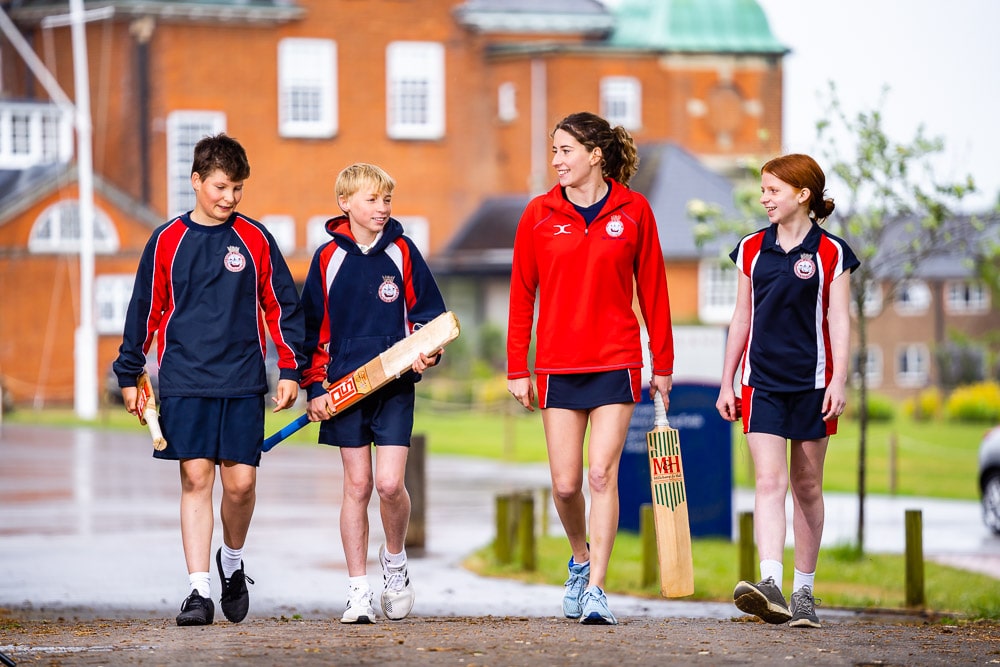 Pupils can represent the College in competitive football in the Lent Term, instead of hockey or rowing, and this is from year 11 onwards. We currently run two teams which play against a number of local schools on Wednesdays or Saturdays.
Boys in Year 7 and 8 play football in the Michaelmas Term, and have an opportunity to represent the College for the first time in a team sport against other local schools.
Girls are offered the opportunity to take part in football during the Michaelmas Term as an 'option sport'. At the moment we do not have any competitive fixtures, but we hope this will change if the uptake continues to grow.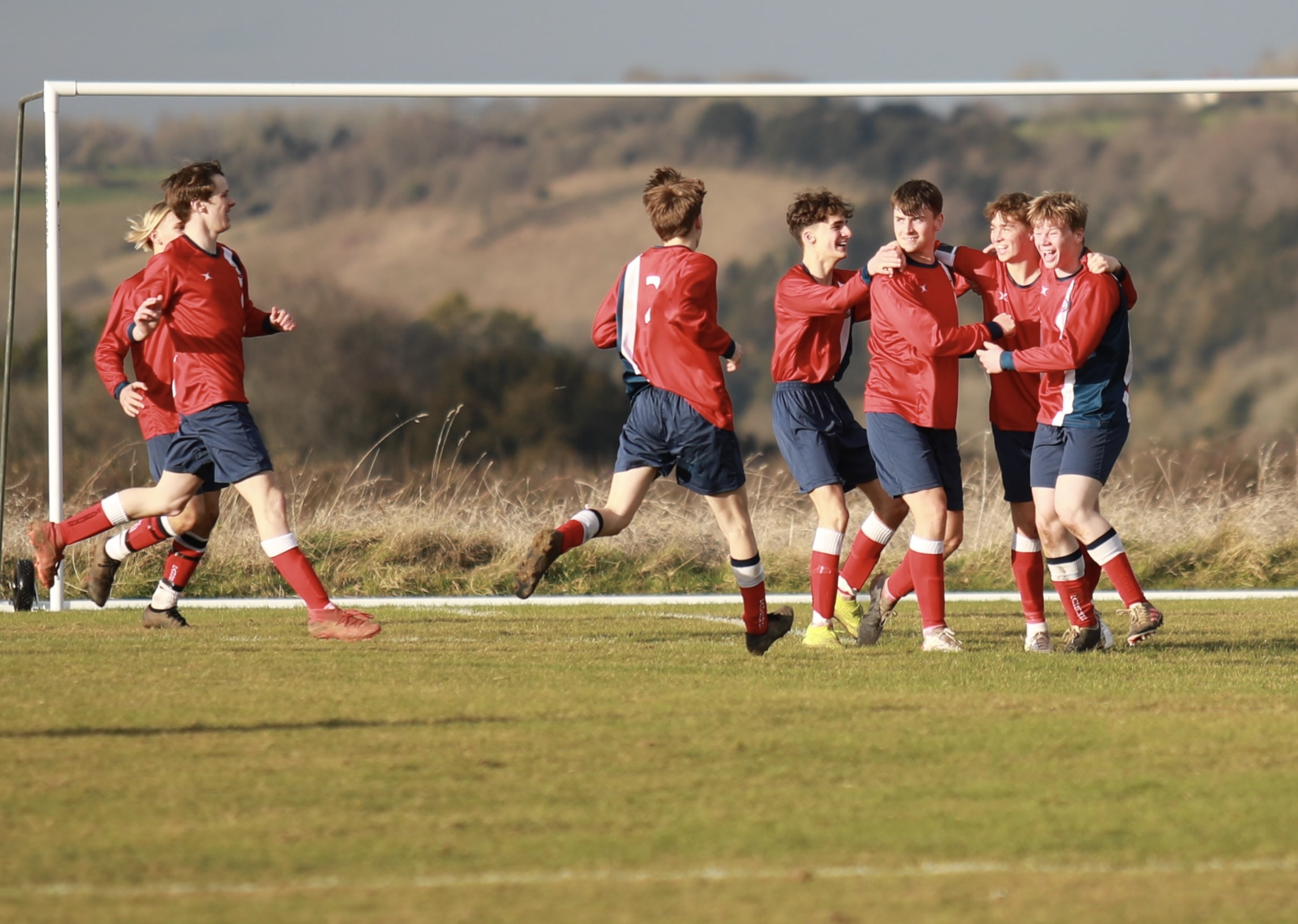 Golf is open to all students who already play the sport and have a handicap, with the aim of improving their skills and reducing their handicap.
We regularly play against the Old Pangbournian team, and take part in a competition at Sandford Springs where our best golfer wins the Whitmore Trophy. Keen golfers visit Calcot Park Golf Club several times a week.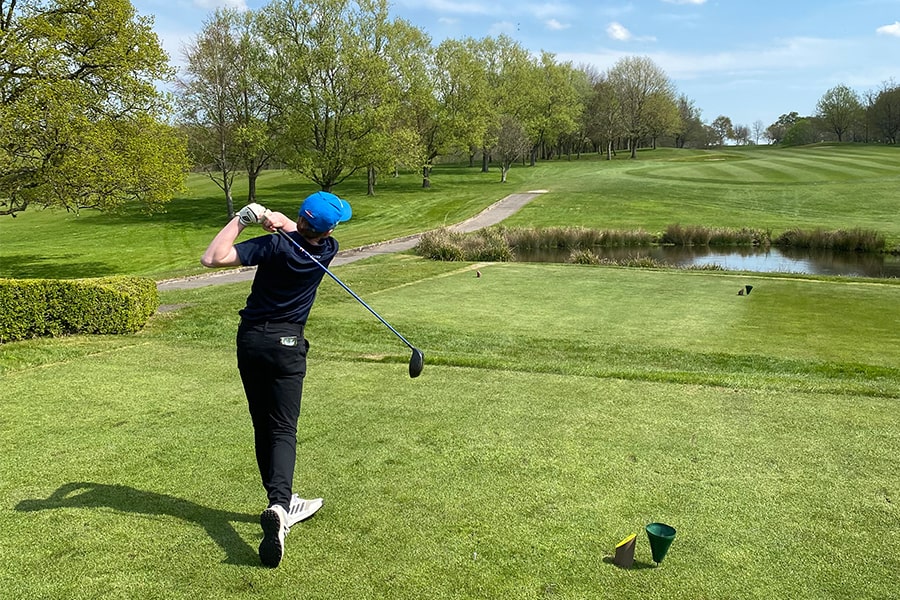 At Pangbourne, girls play hockey in the Michaelmas Term and this is a leading sport at the College. Boys play in the Lent Term. Pupils play regular fixtures and enjoy access to some of the best coaches in the area. We play in regional, and national competitions, alongside our weekly block fixtures against local schools.
We have a long-standing relationship with Reading Hockey Club and encourage pupils who wish to take their commitment to the sport further to join. Our coaching staff include 1st XI internationals from the club as well as our own teaching staff and other external coaches who visit.
We are very lucky to have a brand new astroturf, which was relayed in the summer of 2021. This is fully flood-lit and is one of the best in the area.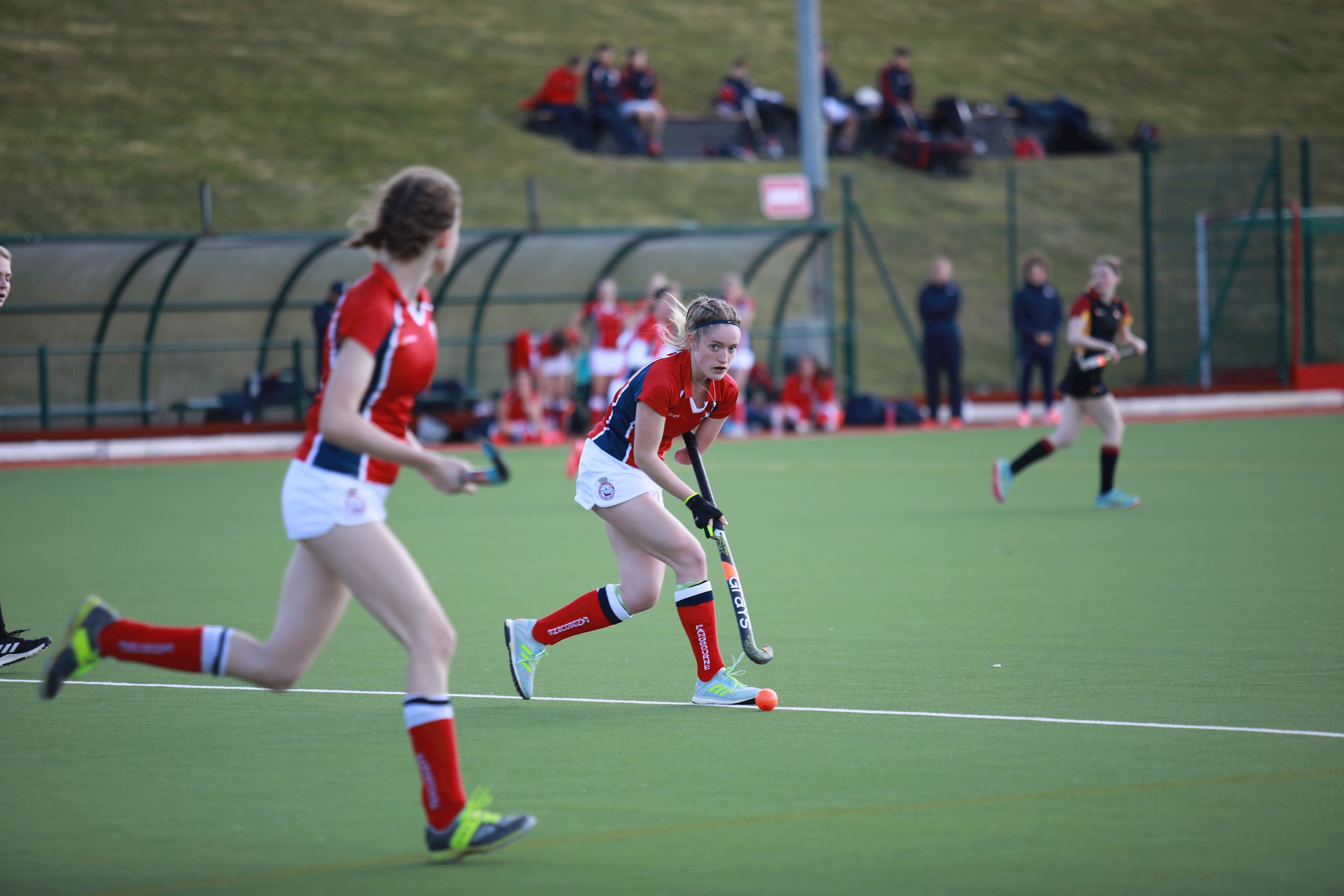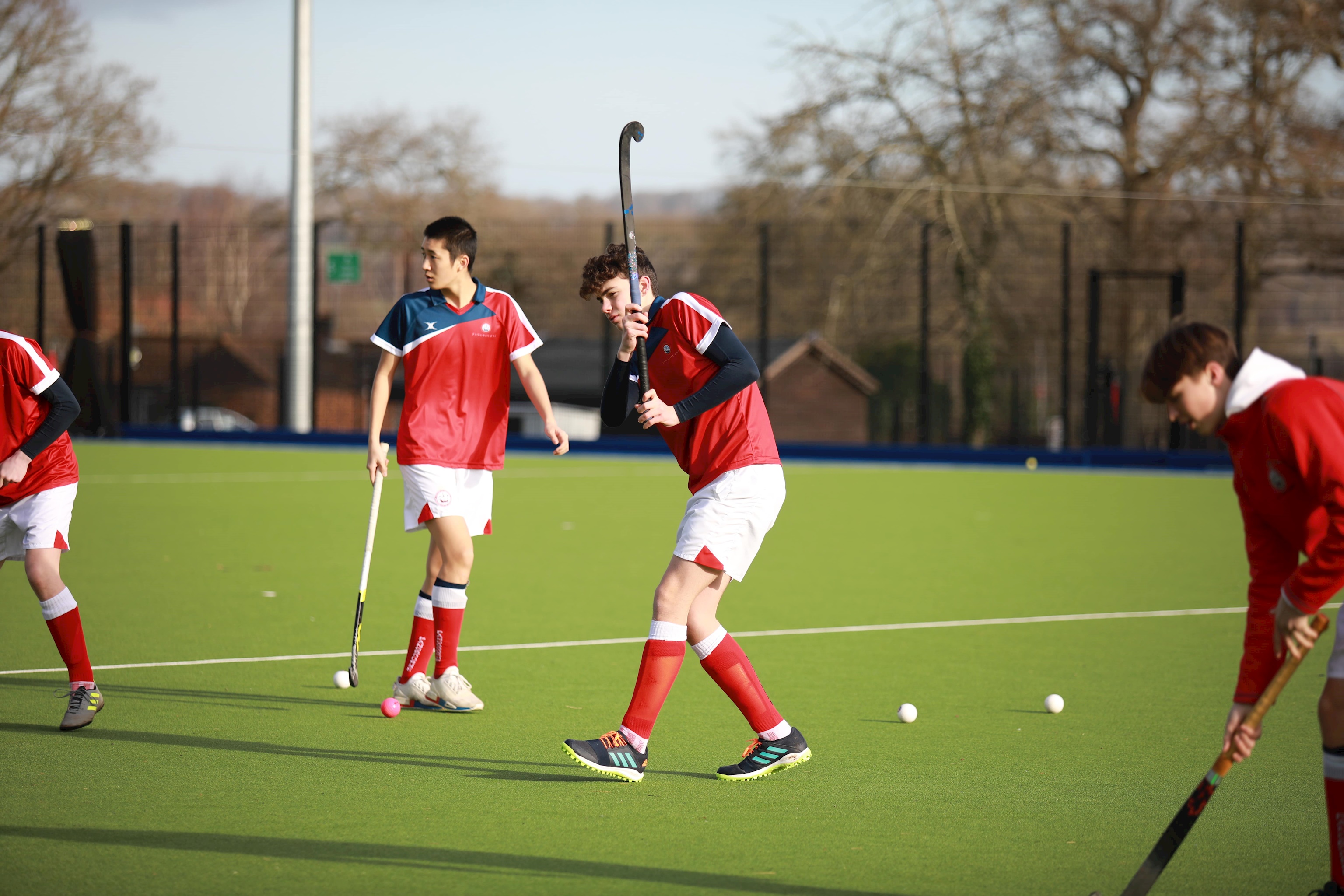 Netball is played in the Lent Term four times a week, with matches held on Wednesdays and Saturdays. The club aims to cater to girls of all abilities, including those wanting to be challenged competitively.
Core skills, tactical decision-making and set-plays are all developed by our enthusiastic, experienced coaches. Fixtures are played against other local schools, and the 1st team is often asked to play at invitational tournaments. Girls are also encouraged to play for local clubs, with some going on to play at County level.
Our three new, relayed hard courts, two outdoor junior courts and one indoor court in the Sports Hall provide ideal locations for playing.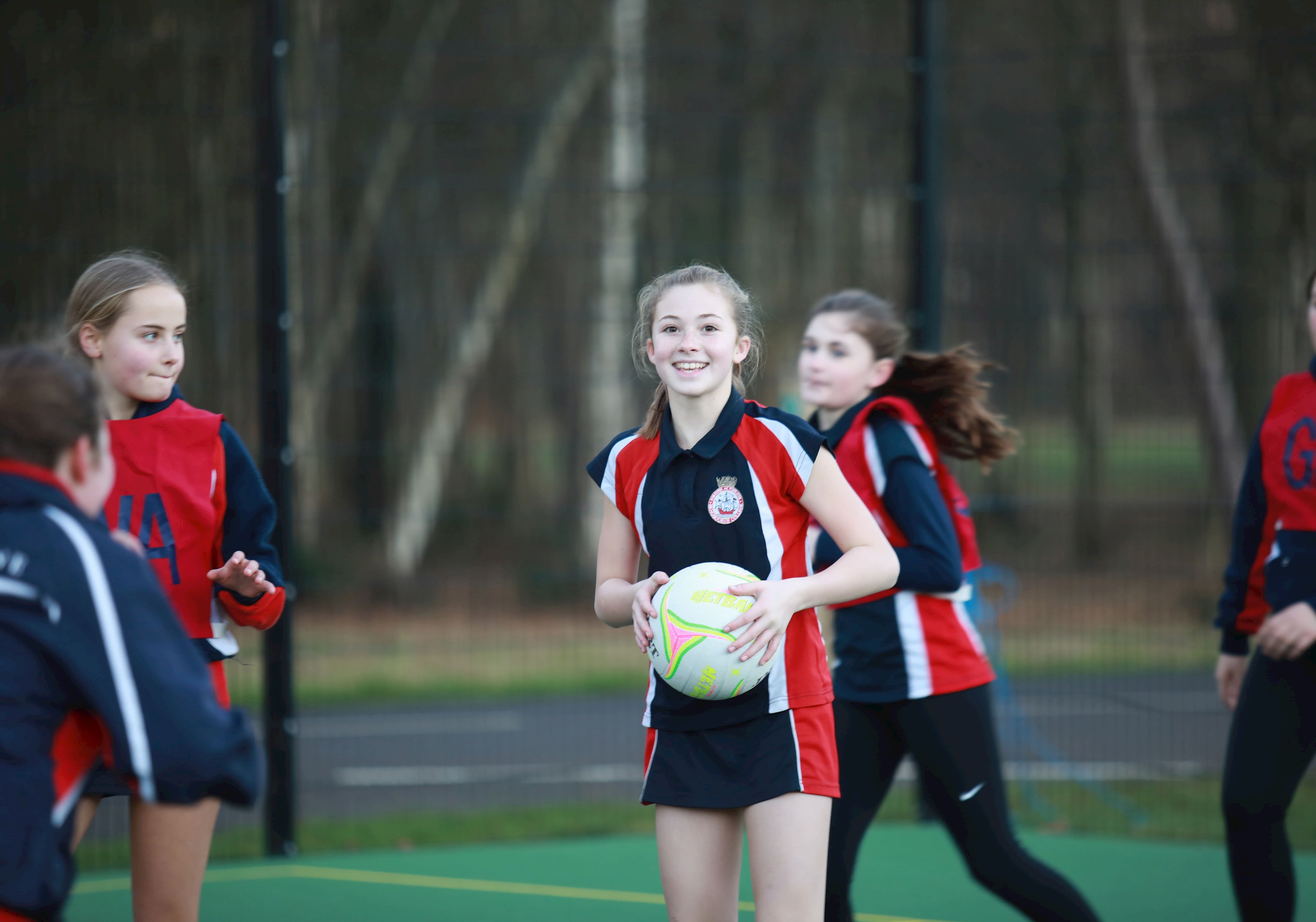 Pupils at Pangbourne looking to ride horses enjoy a programme from Pangbourne Equestrian aimed at anyone at any level from complete beginners to those looking to compete. The sport takes place all year around, with a focus especially during the Summer Term.
In-house competitions and events take place to encourage team spirit and allow for social events for riders, teachers and parents alike. There also are a multitude of opportunities for riders to compete in events such as the Royal Windsor Horse Show, the Schools Showjumping Championships at Hickstead, the Inter-Schools One-Day Event at Stonar and the NSEA National Championships. Those looking to ride competitively pay an annual £60 subscription which includes NSEA membership and entry fees to showcase events, should they be selected to compete.
The Pangbourne Equestrian Summer Training Camp takes place towards the end of the summer holidays, providing the perfect opportunity to socialise and train with past, present and future Pangbournians.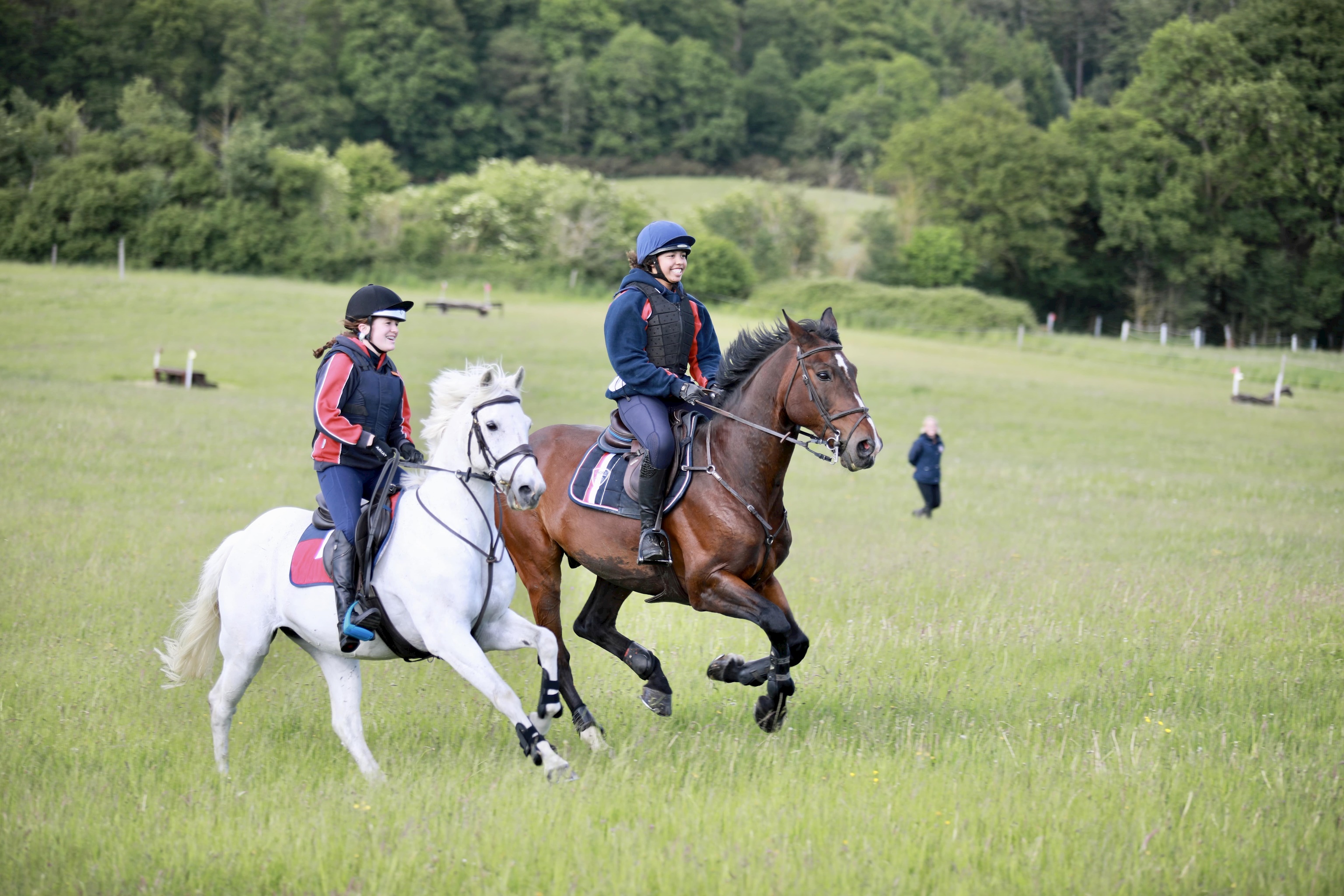 Rowing is a leading sport at Pangbourne, with the College being one of the most successful rowing schools in Great Britain. We are one of only four schools to have won the Princess Elizabeth Challenge Cup in Henley on four occasions.
Pupils in Year 9 are offered the opportunity to pick rowing as an 'option day' sport in the Michaelmas Term, as an introduction to the sport. Pupils can then participate in the Lent and Summer Terms, using Pangbourne College Boat Club facilities on a six kilometre stretch of the River Thames for training camps. A framework is provided for elite rowers to help them achieve national selection, and many Pangbournians have represented Great Britain over the years.
Pangbourne crews attend local and national regattas in the Summer Term, and each year the Boat Club holds a Rowing Club Dinner for over 120 guests. Recent speakers at the event have included Olympic gold medal-winning rowers, including Katherine Grainger CBE.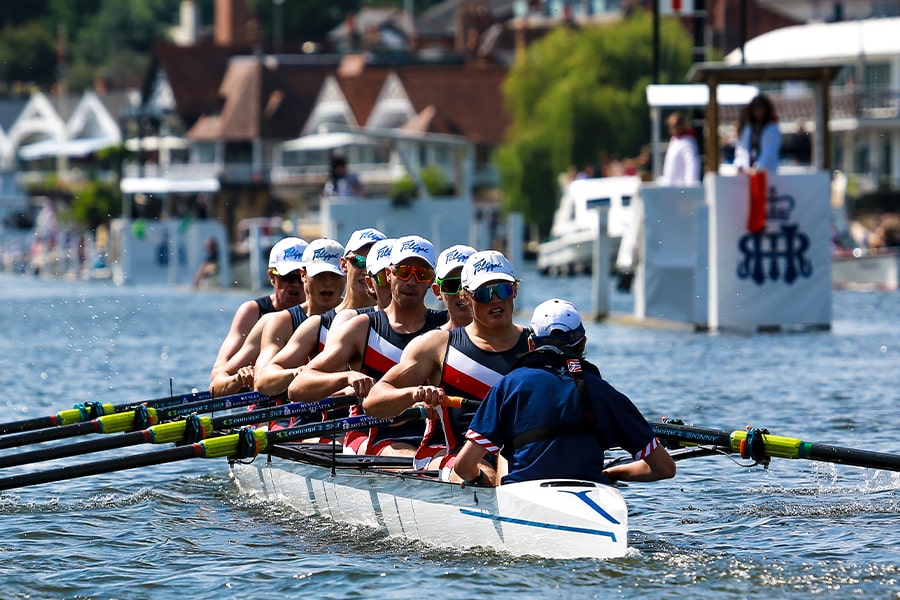 Rugby is a leading sport at Pangbourne College, with boys playing during the Michaelmas Term. Pupils with all levels of abilities are catered for, including those who haven't played before.
We have an excellent team of coaches who focus on developing the core skills, but also developing the 'Pangbourne style' of play. A balanced fixture card is organised against other schools, and teams play competitive matches on Saturdays and Wednesdays. Players on the 1st XV team help lead Rugby Club coaching sessions and act as referees.
Pangbourne enters cup competitions including the Berkshire Cup (2nd XV and U14s) and the Natwest Schools Cup (1st XV and U15s). We are regularly victorious in competing and our best achievement to date has been reaching the semi-finals of the National Cup, drawing against Durham.
During the Lent Term all pupils are offered the opportunity to pick rugby 7s alongside their main sport. This culminates in the Rosslyn Park National 7s, an event where we regularly reach the latter stages of the competition.
Girls are offered the opportunity to take part in rugby and rugby 7s in the Lent Term. We have a number of competitive fixtures and also enter the Rosslyn Park National 7s.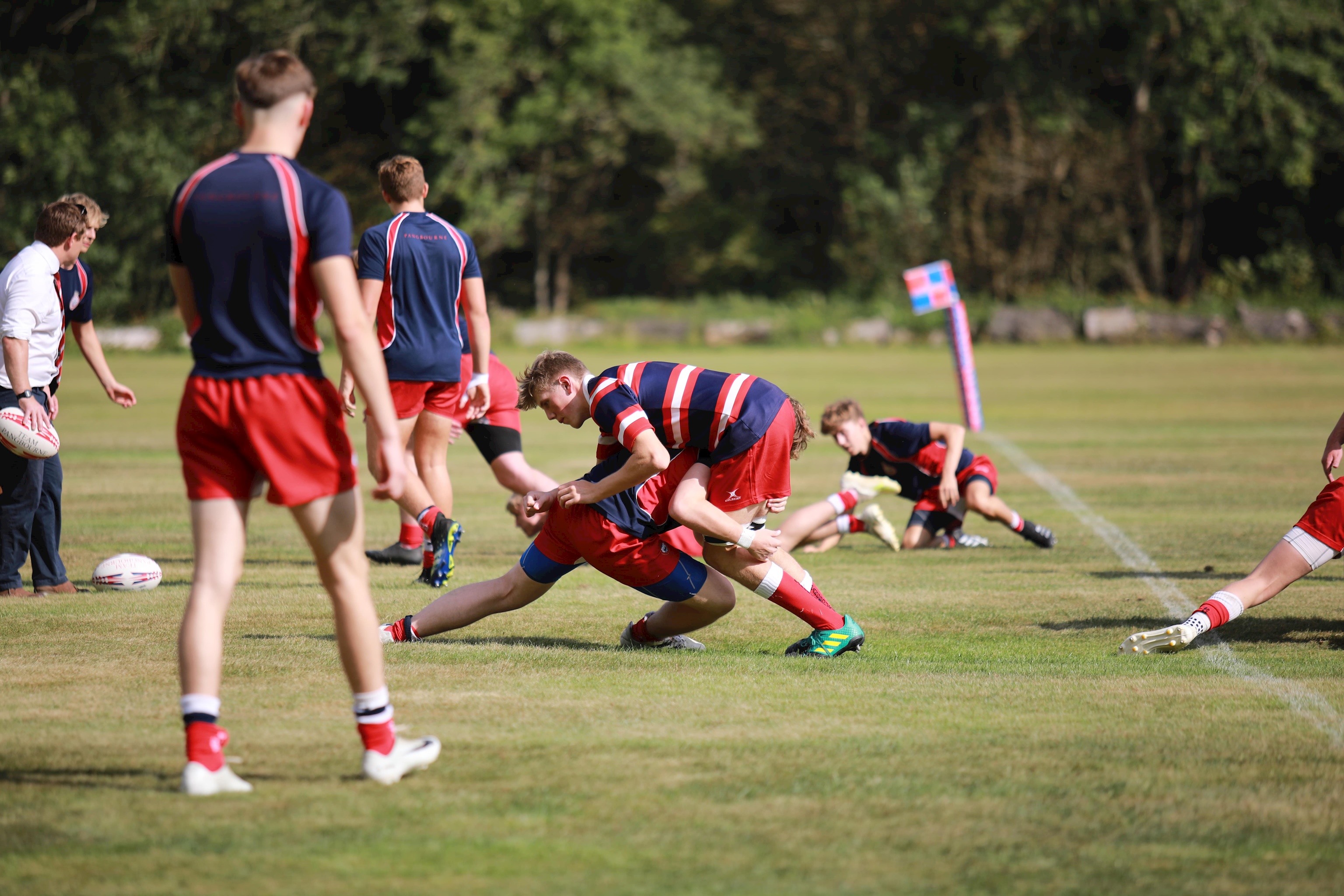 Sailing is offered to pupils all year round, on Wednesday and Saturday afternoons at Burghfield Sailing Club, under the direction of the Berkshire Sail Training Centre. During these lessons, sailing theory, techniques and fitness are all developed with the aim of taking part in regional championships during the Summer Term.
RYA Dinghy Qualifications are offered, and Pangbourne sailors have frequently gained Instructor Awards. Among our notable alumni are Rodney Pattison and the late Andrew 'Bart' Simpson who both won Olympic Gold Medals in sailing.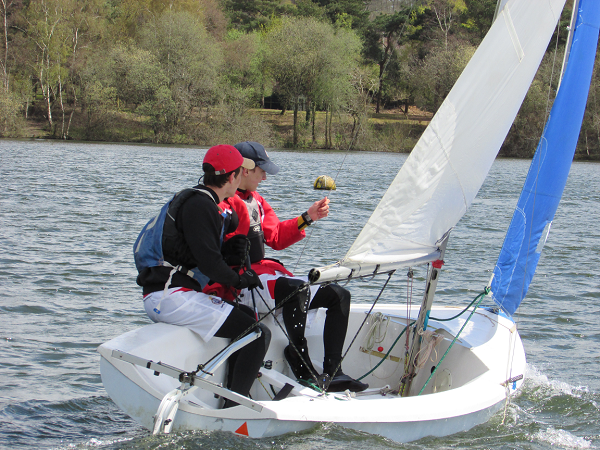 In the Summer Term, pupils participate in swimming as a sport option to improve their fitness, technique, or train for competition. We are very fortunate to have a recently refurbished outdoor heated swimming pool.
Once a week, pupils in Year 7 and 8 have an afternoon of swimming where they learn basic techniques, and pupils in Year 9 and 10 can choose to do swimming alongside their main sport and enter a gala. Year 11 and Sixth Form can choose swimming as their main sport in the Summer Term, giving them the opportunity to train four times a week and enter galas against other schools. An Inter-Divisional swimming gala is held every year at Pangbourne - a highlight of the Summer Term.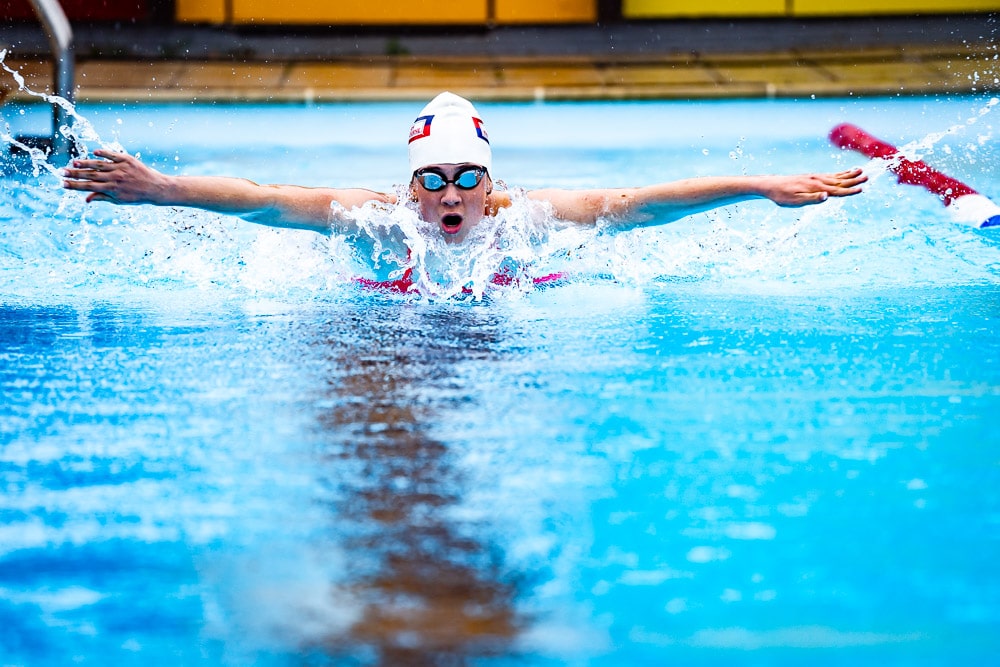 Pupils play tennis in the Summer Term, and a full fixture card against other schools is offered. Boys and girls can select Tennis as their main sport for the Summer Term.
Coaches include an LTA professional who offers year-round lessons for pupils on either an individual basis or in pairs, alongside an enthusiastic band of coaches. Pangbourne has nine astro courts and five outdoor courts to play tennis on. Each year, 10-20 pupils are able to attend a trip to Wimbledon to further inspire their passion for the sport.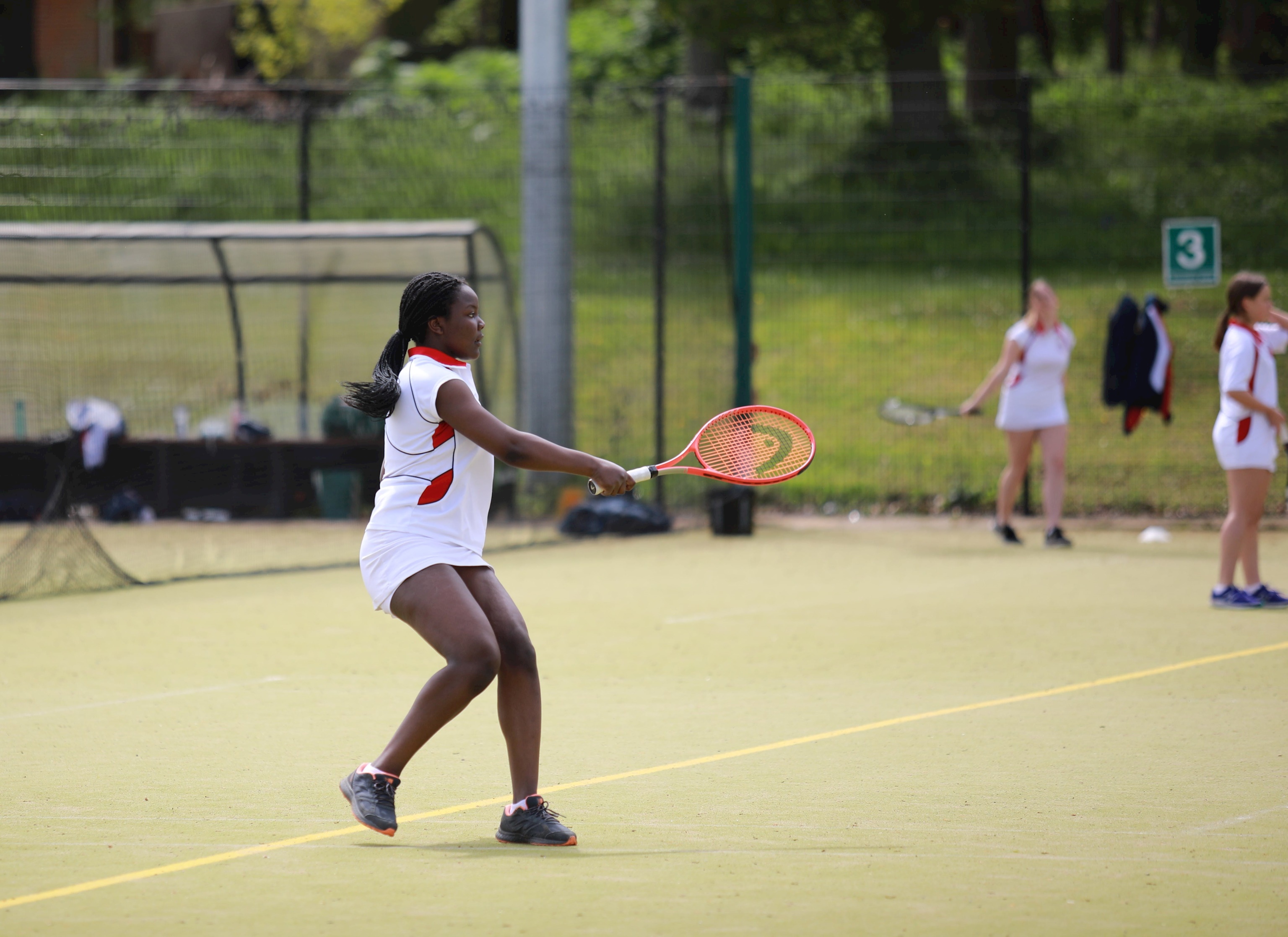 ---
Sports FAQs
How is Saturday Sport organised?
The majority of our competitive fixtures take place on a Saturday. They can be viewed on our calendar where they are posted a few weeks before the beginning of each term. Pupils selected for fixtures are expected to honour their commitment and attend to represent the College.
Those not involved in fixtures, we run a Saturday physical activity programme which includes badminton, fitness and yoga, usually lasting for 1 hour and 30 minutes. Divisional sport competitions may also run on a Saturday.
How are PE lessons in Year 9 different from 'games'?
PE lessons focus more specifically on health and fitness, including physiology. Time is spent learning about muscles and body systems being trained, and how to safely use a gym. You will also take part in activities such as swimming, badminton and gymnastics which are not offered in our games programme.
Can I play club sports outside of school?
Absolutely! School sports should take priority over external clubs when there are fixtures. Make sure you're getting enough rest, though!
Can I combine rowing with other sports?
Unfortunately due to the commitment rowing requires, you are unable to combine rowing with any other sports. There is some flexibility with an option day, but we ask pupils to row three days a week which takes a considerable amount of time.
Can I play competitive football in Year 9 and 10?
Unfortunately not. It's available on your 'option day' in the Michaelmas Term during these years, and then from Year 11 onwards it can be played in the Lent Term with competitive fixtures included.
Is cricket offered for girls?
Yes! All summer sports are available to all pupils. Tennis requires gender specific teams, but cricket teams are selected based on a pupils' performance.
What does a typical games session look like?
High physical activity, coaching through playing, low coach talk and not much standing around or listening, enthusiastic coaches, happy children!
---
Meet the Team