Pangbourne's Health Centre provides holistic, individualised care for each member of our community as part of our commitment to wellbeing. We are able to respond to emergency medical situations and facilitate routine treatments.
Professional nursing care is available 24 hours a day during term time, with four open nurse clinics held six days a week for general needs alongside additional clinics from other medical professionals. GP clinics are held on Monday and Friday from 1pm to 2pm by appointment.
Parents can contact the Health Centre on 0118 976 7425 if they need to speak to a member of staff or by email [email protected]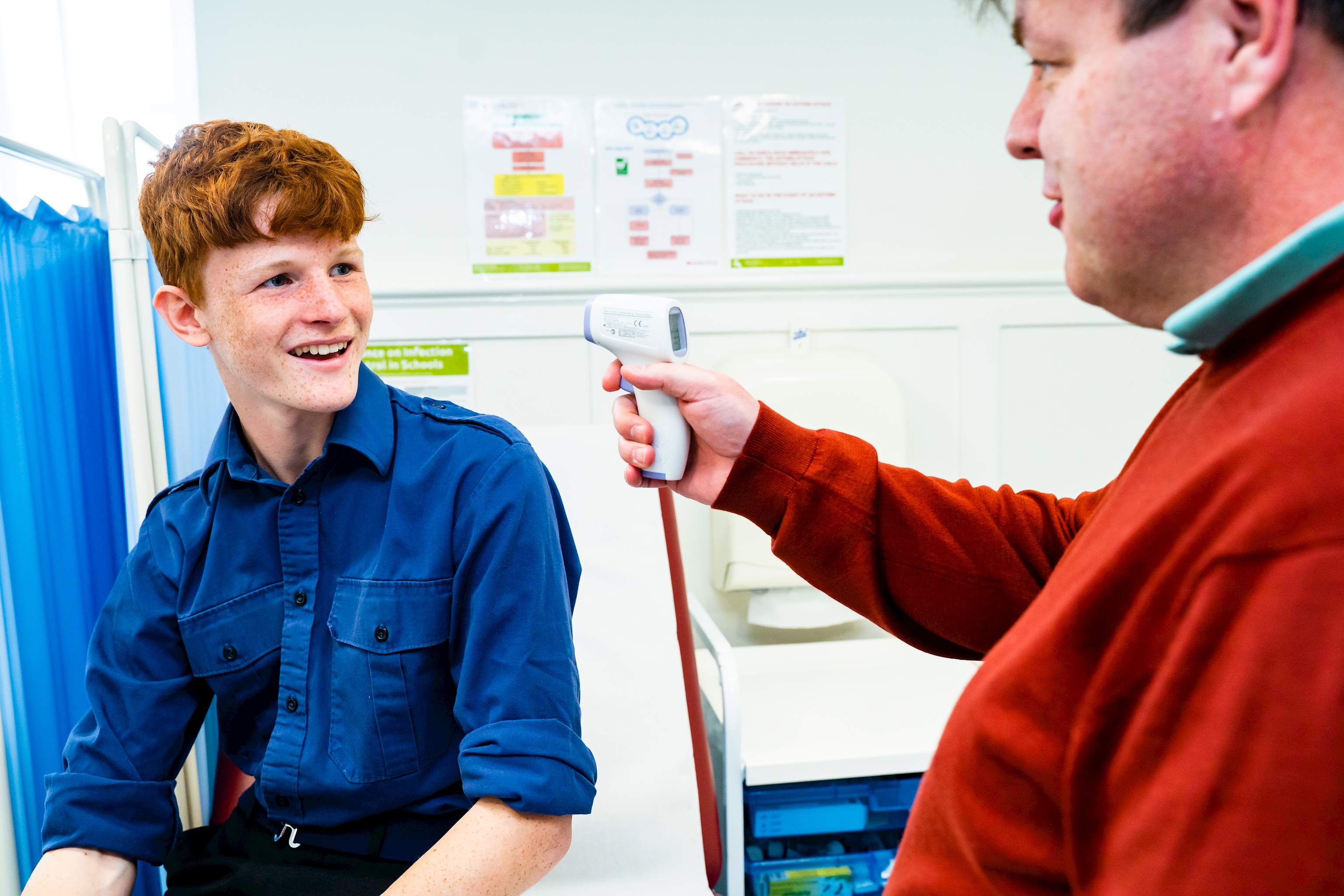 30-minute physiotherapy appointments can be made following a GP consultation. They must be booked in advance, and any appointments not attended will still be charged. Pupils without medical insurance will receive their bills directly from the physiotherapist, whilst those with insurance will have their bills referred to the provider.
We offer free, confidential counselling sessions to all pupils. Appointments should be arranged in advance with the Health Centre or through the Deputy Head Pastoral, and take place on Tuesdays and Wednesdays between 9:30am and 2:30pm. The first eight are offered free of charge, but beyond this parents will be contacted and asked to contribute towards the cost.
For pupils looking for a quiet space to take some time-out, our Health Centre offers a Quiet Room. Here, there are refreshments and tactile activities such as jigsaw puzzles to help pupils to calm down and 're-set'. This is evidence of our continued dedication to mental wellbeing, and helps to ensure that all pupils' diverse needs are met.